Our Mission
"We create perfectly portioned, gourmet meals that are cooked fresh & delivered daily or weekly at an affordable price. We're in the kitchen so you don't have to be!"
We are not a diet or a pill that promotes fast results; rather we create a healthy way of living for the rest of your life. We have set out to show America that we can eat food that we truly enjoy that is also very healthy. Our enrollment specialists speak and listen to you. We take into account your specific goals and point you in the direction of the meal plan that will help you accomplish those goals.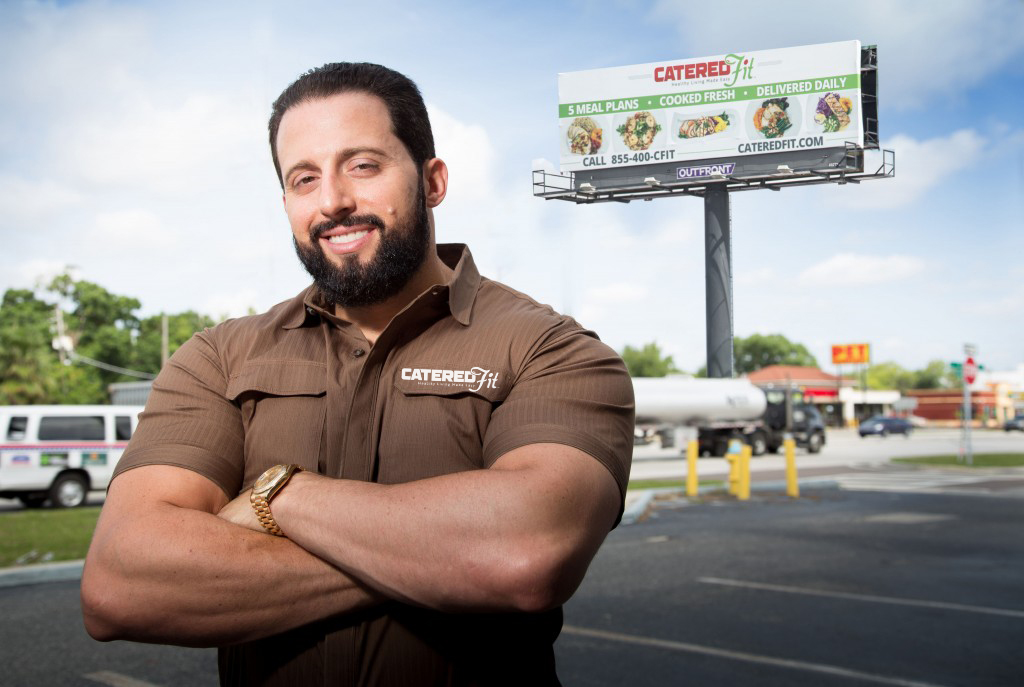 Our History
From Our Founder: Adam Friden
While growing up, food was love in our household and healthy food was always on the menu. My Mother always worked several full-time jobs and still managed to prepare 3 meals every day for her kids. I will never forget how everything was always fresh, natural and great tasting. Our family even grew our own herbs and spices in our little home garden. Mom's healthy kitchen is what eventually inspired me to create Catered Fit, we prove to our members every day, meal after meal, that we can all eat healthy and not sacrifice taste.
Catered Fit started in a home kitchen in 2010. As a pilot program, for 1 week we fed 10 local gym members for free in order the get their honest feedback. After the trial was complete, we asked the members if they would like to continue the meal plan. All 10 members signed up that next week and within days their friends, family, neighbors and co-workers were calling to get healthy meals delivered as well. After 60 days, we had outgrown our home kitchen and moved into a kitchen in downtown Hollywood FL.
In January 2011, I convinced my mother to come out of retirement to design our menus and create several more so that we could accommodate any individual's needs. Mom helped bring Catered Fit to the next level! After just 4 months of having her on board we outgrew our Hollywood kitchen and more than doubled in size. In April 2011, we built a 5,000-sq/ft production kitchen and corporate offices in Fort Lauderdale. In each of our first 4 years in the healthy meal delivery business we have more than doubled in size year after year. In December 2014, Mom officially retired and is now a full-time Grandma!